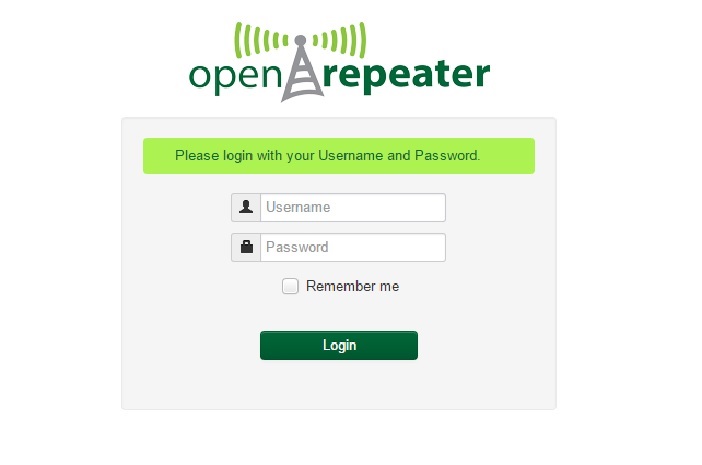 To connect to the web based configuration interface:
Go to https://xxx.xxx.xxx.xxx  (192.168.xxx.xxx) of the repeater board and click the login button on the splash page. NOTE: You may get a browser warning about an untrusted SSL Certificate…proceed anyways.
At the login prompt, enter the username and password and click login.
[info_box style="announcement"]
Default Web Login
Username:
admin
Password:
openrepeater[/info_box]
After you've made it through the setup wizard and are logged in, we recommend that you change your password. You can do this by selecting the user dropdown in the upper right of the page.