Exciting News…We have a Live Beta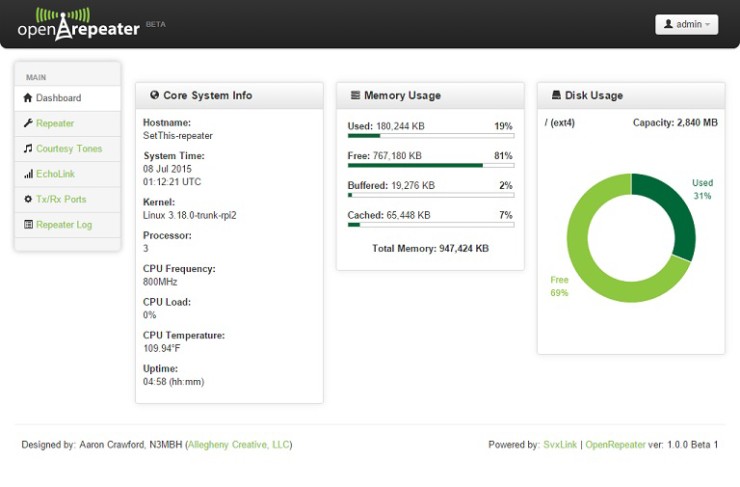 Today we have some exciting news to share with you. We have a public beta available for others to try.
The First Public Beta
We currently have some beta IMG files for download for following devices: Raspberry Pi 2, Beaglebone Black, and Odroid C-1. You can get these from our download page, but the best place to start is our Getting Started Guide for Software . We also have a Guide for Hardware to help you get started with a basic interface to your radios. This is for people that want to jump in right way and get something working. We are working on design ideas for an official interface board with integrated sound, but that is still a ways off. The getting started guides are still a work in progress, so if something doesn't make sense, please post in the forum so we can help you and and revise our documentation as needed.
Getting Started Guide (Software)
IMPORTANT NOTE: While the beta is public, it will require a little bit of Linux Know-How and electronic skills to get things up an running at this time. This likely means being able to SSH into the board and issue commands in a terminal window as well as wiring up a basic interface. We are working to make it simpler in the future. Be your own judge if you feel you can handle this at the current development stage.
Join the Community
Part of our initiative with the project and making it open source is to build community around the project. With the beta code going live, we want to make sure there are adequate places for users to get support and contribute back to the project.
We have recently made some updates to the website and one of the major additions is the Support Forums. This will be the best place to post questions and ideas. In addition to that we have also created Facebook and Twitter accounts for those that want to follow us on social media. Please join the community and help it grow!
A Special Thanks
While I started on the project by myself a long time ago, I couldn't have gotten it where it is today without the help of others, especially Richard Neese (KB3VGW) and Mathew Peterson (KD9BKC). Thanks Guys! I hope to add others to the ranks as the project grows and improves.
73s,
Aaron, N3MBH